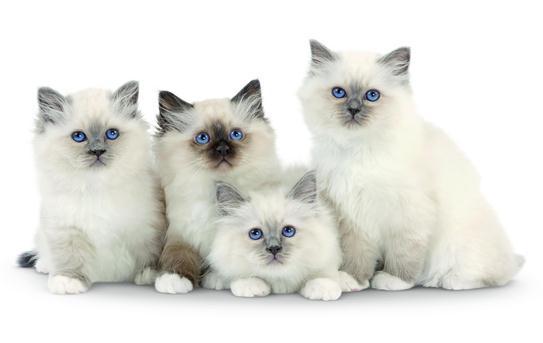 Kitten
Dear visitors, dear lovers of sacred cats of Burma,
The last available kittens are on the KITTENS PAGE and the birth season 2014 is coming to an end. The mothers are resting and the first kittens will be born only in spring. If you are thinking of acquiring a sacred kitten from Burma in 2015, this is the opportunity to take the time to visit the pages of our breeders and make a first contact with them.
Thus, you will be able to follow the steps that will lead from the conception of your future kitten to the adoption by learning about the colours, the characters, the parents and the living environment in which the cats of the cattery evolve. This will give you the opportunity to discuss with the breeder your preferences in terms of gender and colour (if you have any), and you may be able to make choices about the litter (which is not always the case when it comes to last minute decisions). Be aware that some breeders operate with waiting lists, others don't, knowing that Mother Nature has the last word!
Here is the link to our breeders page: CLICK HERE